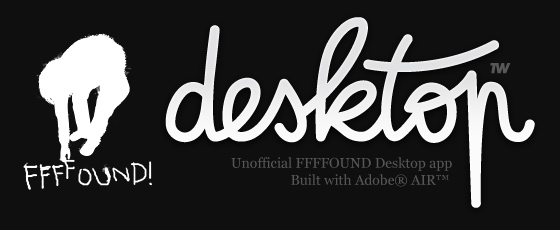 Finally a new AIR app! It's called FFFFOUND Desktop and if you like FFFFOUND you'll love it.
More info on the projet's page, as usual.
Just like the other AIR apps, it uses some home-brewed open-source utility classes, some of which have been updated for this project, go play with'em!