I've been work­ing on an app for a French sport hos­pi­tal, designed to browse its msk image library. It's called "MSK view" and it is avail­able for free in iTunes (iPhone and iPad ver­sion) and in the Android Mar­ket.
Pretty tech­ni­cal stuff in it, not sure every­one will want to install it but hey, there may be some doc­tors out there!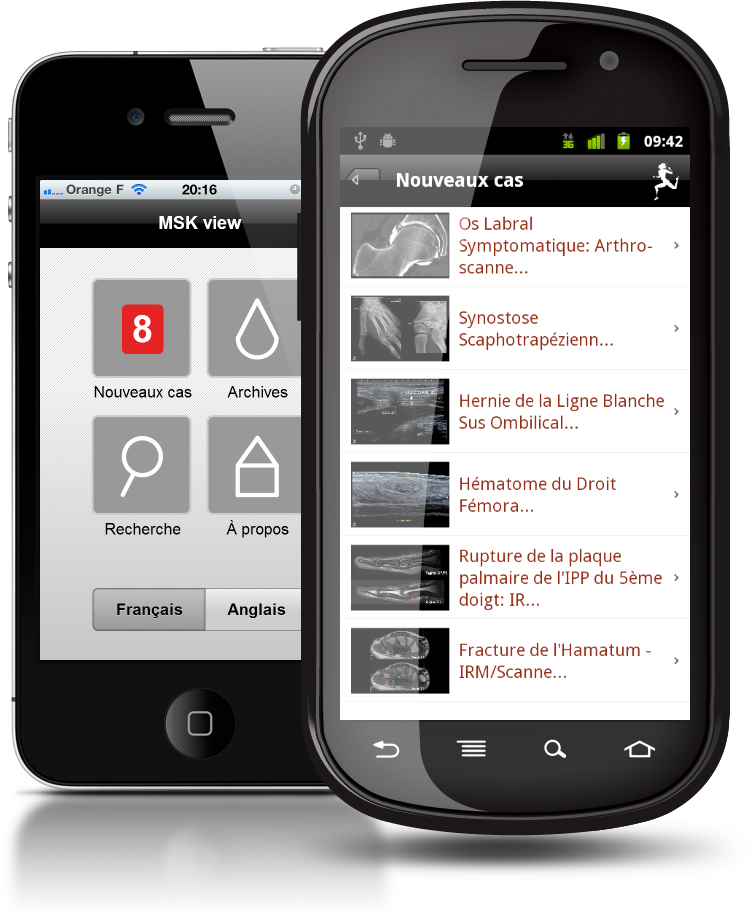 The hos­pi­tal is French but the app is both in French and Eng­lish. Built in Flash Builder with Flex Mobile, Robot­legs and AMFPHP, UI design by Jumo.
Now go show off brows­ing images of "Scapho­trapezial Syn­os­to­sis" or "Rec­tus Femoris intra­mus­cu­lar Haematoma", what­ever it may be!